Elderly Woman Living In Car With Dogs Now Has A Home After Kind Women Called On Neighbors For Help
"Our first question to her was just, 'Are you OK?'"
When best friends Jennifer Husband-Elsier and Melissa Akacha noticed an elderly woman sleeping in her car with her dogs in a parking lot in Pennsylvania, their hearts melted for her.
Jennifer wrote a post on nextdoor.com asking her neighbors if they knew what the situation was with the old woman living out of her car with her two dogs.
"Does anyone know anything about the elderly woman with 2 dogs that has recently been living in her car under the covered part of the Target parking lot?" Jennifer asked. "I spoke to the police and they said she's been living like this for over 2 years in different areas of [King of Prussia, PA]. … It's an awful scenario. Really, really upsetting."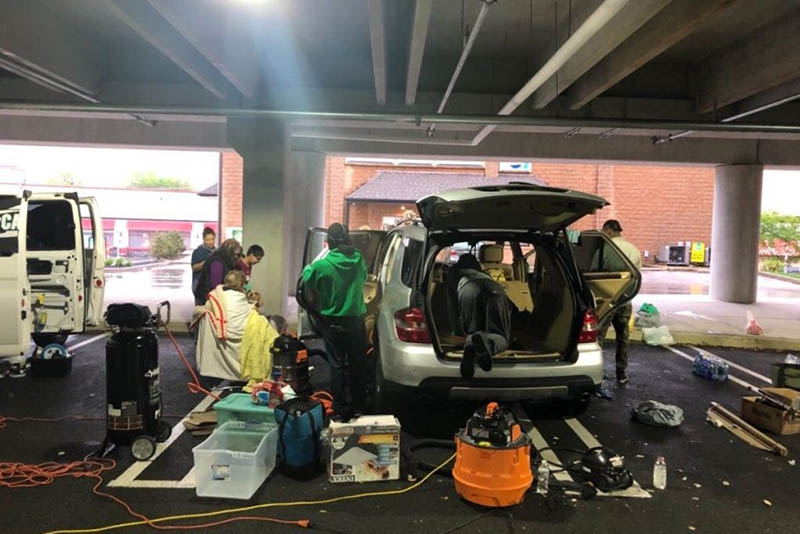 Unable to find out more, Jennifer and Melissa decided to go and speak with the woman in the parking lot. They learned that her name is Lynn, and that she is a retired pharmacist who had been living in her car for more than two years after losing her husband and having numerous health problems. Her large medical bills had piled up to the point that she could no longer pay for them and for her home, so she had been doing her best to survive by living in her car. Homeless shelters were not an option for her as they do not allow pets.
As the women learned more about Lynn and continued to ask around their community, they learned that Lynn is actually a well respected person in her field, and that she had simply fallen on hard times.
"Everybody knew that Lynn was a really wonderful, sweet, loving, giving person who really fell on hard times," Jennifer said. "That made us confident in our journey to start helping her."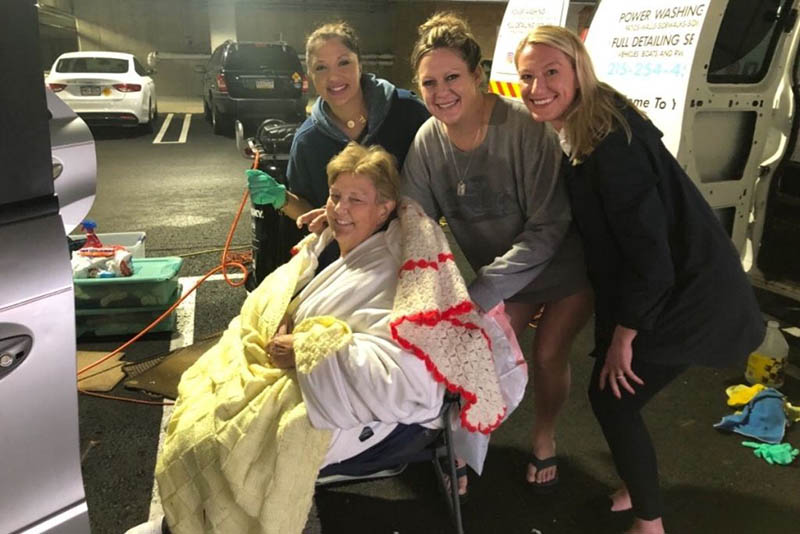 -Advertisment-
Jennifer's and Melissa's kind hearts decided that they wanted to help Lynn by paying for a hotel room for her to stay in while they searched for possible ways to get her a place to live. They shared online what they were doing with their neighbors and asked them if they could also help to care for this poor older woman. Their neighbors agreed and began bringing Lynn warm meals and also food for her pets.
"This woman has gone completely unnoticed… by absolutely everyone in our town for over two years!" Jennifer wrote. "Up until today, she never wanted to admit to anyone, including her physicians, that she is homeless. She puts on a front to most people who know her because she is embarrassed (as you can imagine) of what has happened to her. … She is one of 'King of Prussia's homeless,'"
Jennifer and Melissa setup a fundraiser for Lynn with the hopes of being able to rent an apartment for her.
"Please know that this story and plea for help is as legitimate as it is heartbreakingly sad," they wrote. "For 2+ years a woman from our own community, a retired pharmacist who has fallen on extraordinarily tough times, has been living in her car along with her two beloved dogs (ages 14 and 8). Her name is a Lynn. She drives the streets (when she has gas) of KoP and usually settles in for lengths of time at both Heuser and Walker parks as well as in the covered part of the Target parking lot. If you could see and/or smell the inside of that vehicle you would never be the same again. This woman has some severe health conditions that render her almost completely immobile although she does somehow manage to get around very slowly"
"So. All this being said, we need to help this woman. NO ONE should ever have to live the way she is living. And these poor dogs have nowhere to even stretch their legs! (They are well fed though- she feeds them before she feeds herself). We need to help find low income, long term housing for her and her dogs. Leaving them is non-negotiable."
The neighbors worked together to donate what they could and to share the message to help Lynn, and within days they were able to raise enough money to get Lynn her own studio apartment. They currently have raised more than $34,000 to help get sweet Lynn out of her car and into a home and have paid her rent in advance for more than 2 years.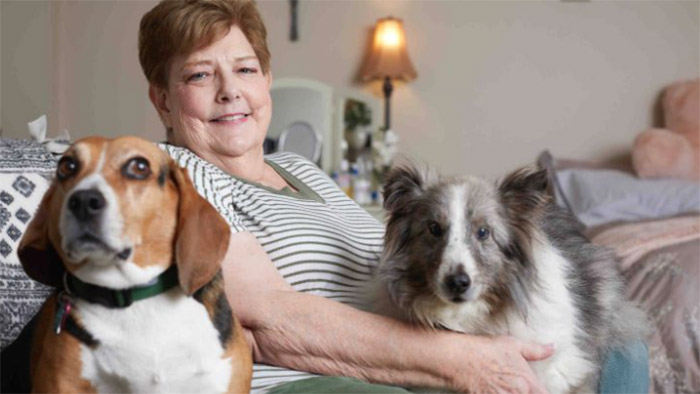 "Friends- Omg. Where do we even start?" Jennifer wrote in an update. "How do we explain what we have witnessed over the past 24 hours? In this sometimes cold and lonely world, today we found Love. And happiness. And togetherness. And friendship. And understanding. And compassion. We found people who gave of themselves beyond any of our expectations. People literally lining up to help! As a community you ALL should feel really proud."
The kind women and their neighbors came to help clean, decorate and furnish Lynn's new apartment before she arrived, and not only did Lynn feel extremely grateful and blessed to the point of tears when she first entered it, but everyone who had helped also felt a tremendous sense of gratitude and joy in seeing their neighbor being well taken care of.
"Oh where do I even begin?" Jennifer shared after Lynn was able to visit her new apartment for the first time. "I know that whatever words I write will never give justice to what I witnessed in a small studio apartment in King of Prussia today. A group of people that were almost complete strangers gathered and worked together like a well oiled machine to transform a room full of emptiness into the most beautiful living quarters you could ever imagine. No, the furniture wasn't from Ethan Allen and the wall decor wasn't from Sotheby's Auction House. The linens weren't made from fine Egyptian cotton and the lighting fixtures weren't carved out of Swarovski crystals, BUT… that little place looked like a million, gazillion, bajillion dollars when they were finished with it. At 9am this morning the place had stark white walls, empty cabinets, no lighting and you could hear the echo of your voice in its quiet loneliness. By the time they were finished they transformed that little place into something that would put the crew of Trading Spaces to shame!"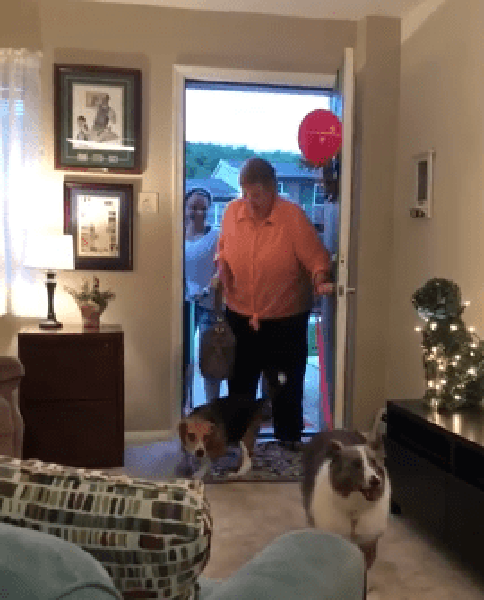 -Advertisment-
"There wasn't a dry eye in the room when Lynn and the dogs walked into their new home. Can you just imagine the love that they felt? The doggies were so excited to have room to walk around and a comfy bed to snuggle into! After all, they had just spent 2+ years in the back seat of a dirty and crowded car! The excitement as they sniffed around was palpable."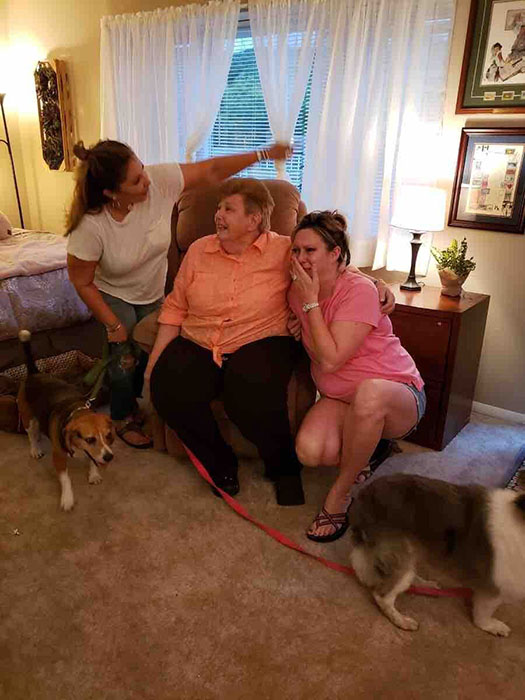 "I know that Lynn needed us. She needed friendship and love and people who care. I think what was surprising to all of us though was that we learned that we needed Lynn too. This opportunity has also given us love and friendship and has restored our faith in humanity."
Lynn believes that her neighbors are angels of kindness.
"It wouldn't have happened without these angels," Lynn said. "I had a good job. I had good retirement but I got sick and health insurance only covers so much. I have no children. I have no family… I had nowhere to turn. Sometimes, you know, just the kindness of strangers just makes all the difference in someone's life."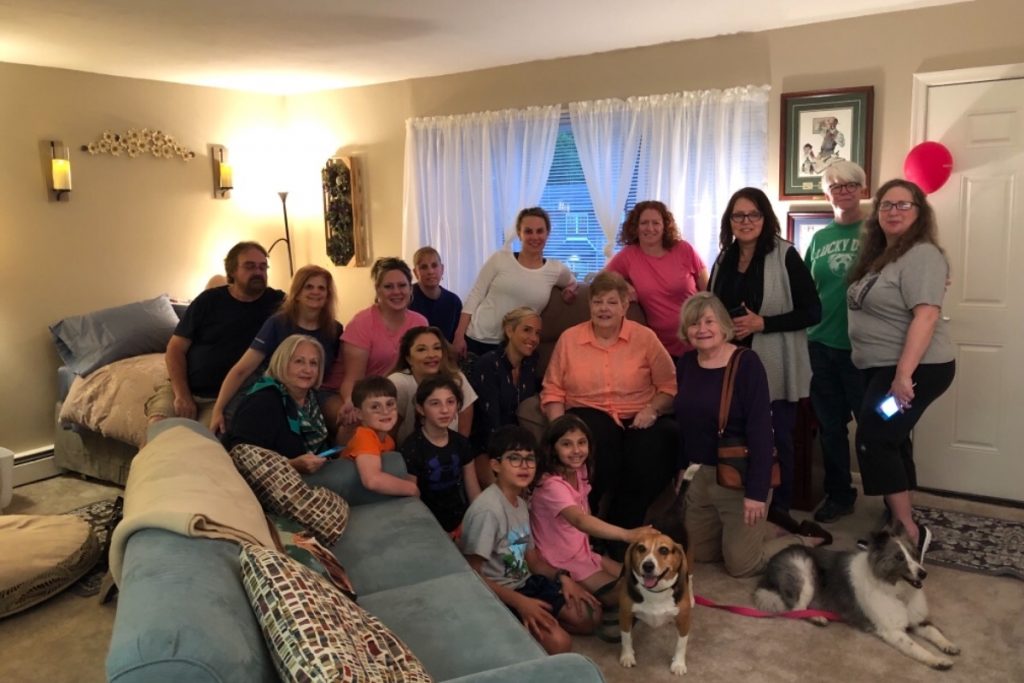 -Advertisment-
Thanks to the kind hearts of Jennifer and Melissa, and to the kindness of their neighbors, they were able to come together to truly help a good woman who was homeless, suffering and alone. It all started with a tender feeling love and compassion after seeing her struggling in a parking lot, and because they took action, something beautiful happened.
If inspired, donations to help Lynn can be made here.