Uber Driver Earns College Degree After A Kind Passenger Paid Off Her $693 Tuition Financial Hold
Latonya Young, 43, was able to graduate from college after a kind Uber passenger decided to pay off a $693 financial hold on her tuition that had kept her from attending classes for years.
Latonya, a single mom of three, was working towards her college degree at Georgia State when a financial hold was placed on her account, meaning that she couldn't continue her studies until the entire $693 school debt was paid. She was trying to pay it off by working hard as an Uber and Lyft driver, but unfortunately every time she was able to save enough, something would come up and she would have to spend it to provide for her family.
"I asked them could I pay it monthly and they said they didn't do payment arrangements so I kind of stopped going to school at that point," Latonya said. "Then shortly after that I was in a really bad car accident and underwent two surgeries."
Latonya had always wanted to get her college diploma, but education usually came second to taking care of and providing for family members.
"My mother quit school in seventh grade to care for her brothers and sisters, I always talked about wanting to go to college and then my dreams were shattered because I didn't have that person to instill the value of education in me," Latonya said. 
Latonya picked Kevin up outside of the Mercedes-Benz Stadium in Atlanta and they got to talking; about life, and even about personal matters which they were going through, such as Kevin's divorce. Latonya gave Kevin some heartfelt advice, as she too had previously gone through the pains of a divorce.
"He got in the car and was really happy and talkative," recalled Latonya. "I'm a people person too so I always try to talk to people in my car."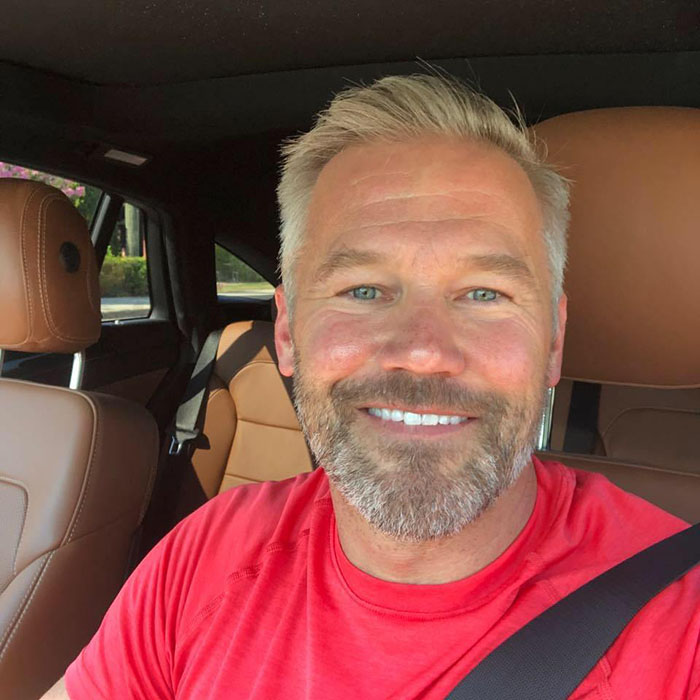 Latonya decided to open up as well and shared with Kevin that she was currently in debt but really wanted to continue going to college and was planning on working extra hard this weekend to finally secure the money she needed to release a financial hold.
"I told him that a lot of concerts were going on that weekend and that I was going to work a lot to make the money I needed," Latonya said.
Kevin's kind heart left her a $120 tip after the ride. He was so touched by her story that in addition to the nice tip that he gave her, a few days later he personally went to Georgia State University and paid off the $693 hold on her account. This meant that Latonya could now continue going to college.
Latonya received a message and a college payment receipt from Kevin which read:
"Okay, you're all set. Register for your class."
Latonya said that the only response she could give was "Oh my God."
"I told him, 'I feel like your $693 is one million dollars. I feel like I hit the jackpot.'" Latonya said. "That weekend I did make enough money to pay the $693 and I tried to give it to Kevin and he wouldn't take it. He told me to use it for my kids."
When asked about his generosity, Kevin said:
"It was something I could do that I thought was worth it and would really help her," 
Latonya was finally able to graduate with her associate's degree, and there alongside her friends and family at the ceremony, was Kevin.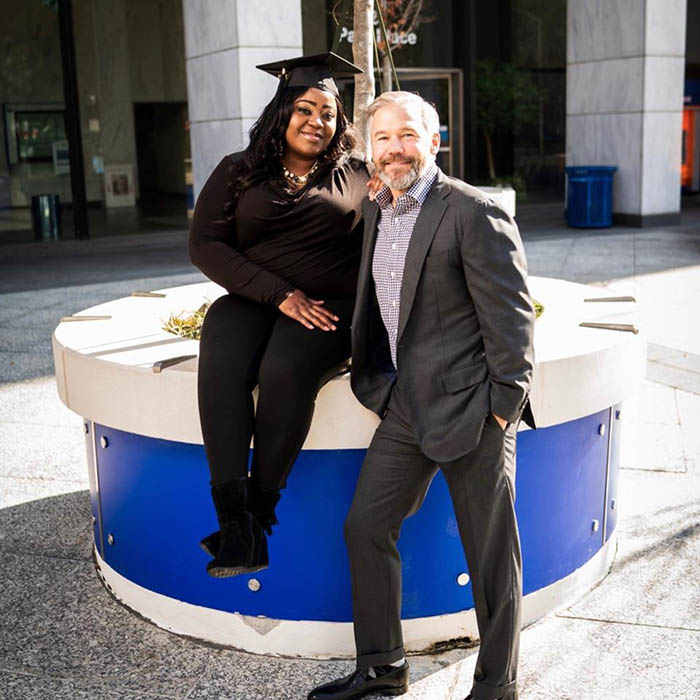 -Advertisment-
Latonya doesn't think she'll ever be able to thank him enough for how much his kindness and words of wisdom helped her.
"I have thanked him so much but I feel like I haven't thanked him enough, it was not just the money but his willingness and his sacrifice for me to do better in life. This man knew me for maybe 20 minutes," she said.
Kevin felt truly happy to see Latonya walk across the graduation stage.
"That was amazing, to be there and to see the smile on her face and to know that she did it," he said. "I know she's going to go places much further than that now."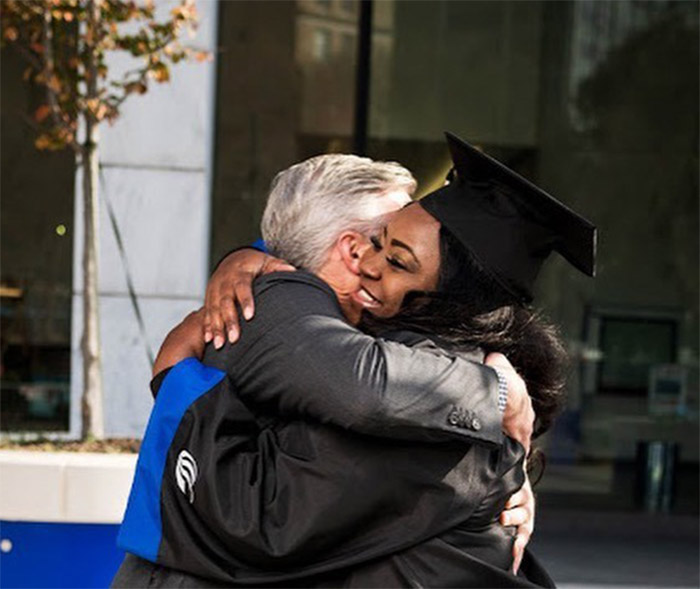 Latonya now plans to return to Georgia State to complete her bachelor's degree, and afterwards she wants to attend law school to eventually become a defense attorney.
Many people were touched by Kevin's generosity.
"Bravo for empathy and thinking of others!" one person commented.
"That is an amazing story. I hope she succeeds in attending law school and continues to do well. How great that would be," another said.
Kevin's act of generosity is an inspiration for all of us. After hearing about a stranger's emotional struggle to graduate from college, he decided to personally do what he could to clear the obstacles in the way of her dream. His act of kindness made a difference in Latonya's life, and she will surely never forget Kevin's generosity.
You are Loved. 
See Latonya and Kevin in the following video: