A newborn baby has been found in the drawer of a discarded dresser in an alley in Montclare, Chicago.
The baby, who is less than a week old, was discovered by a woman on Tuesday morning.
According to NBC Chicago, the woman noticed the dresser, which was with a pile of trash, and wanted to upcycle the handles so she stopped to remove them.
It was then she found the newborn baby boy alive in the bottom drawer.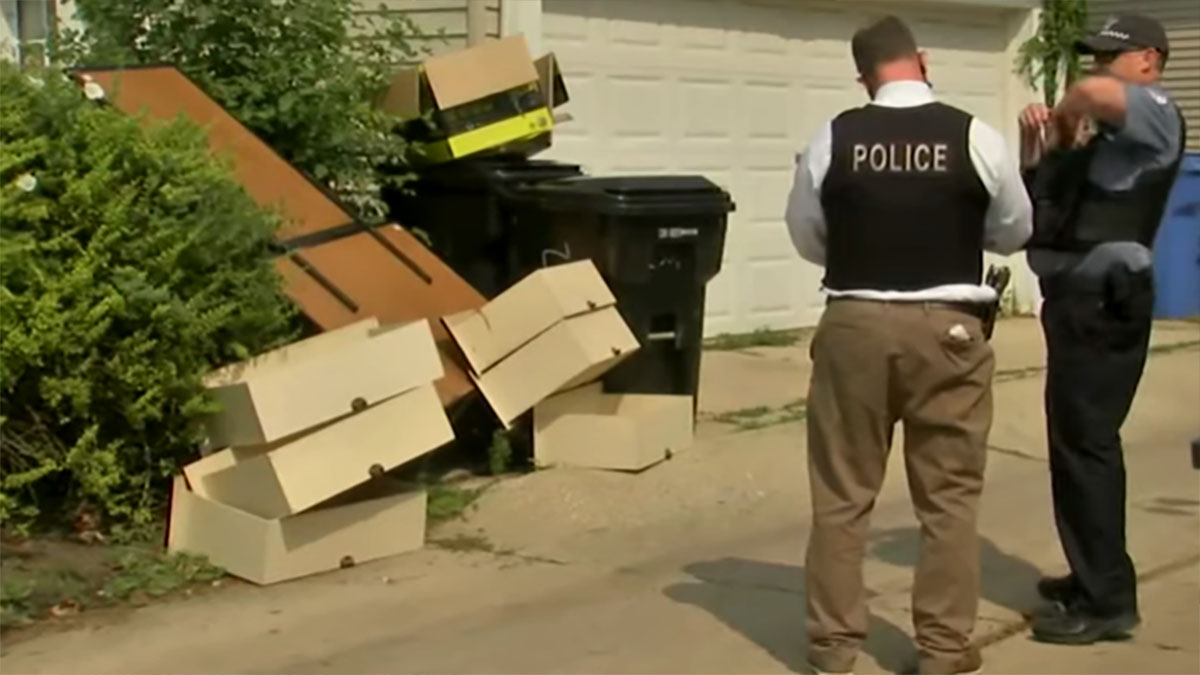 The woman told EMS crews she didn't believe the baby had been there all night but was possibly left in the morning, as per NBC Chicago.
"I put my finger on the little foot, too just to see he was moving," the woman, who asked not to be named, said.
Officials said trash pickup was underway in the area where the infant was found but it wasn't clear if the dresser was in the pickup area.
"It's a good thing somebody came by. It's hot out there, it could've ended differently, but it's all seemingly worked out," Chicago Fire Department spokesman Larry Langford told the Chicago Tribune.
Fire officials say the baby was taken to hospital to be checked over and is said to be in good condition.
Police are now appealing for information in the hope of identifying the baby boy.
Under Illinois' "Safe Haven" law a parent can safely give up an infant 30 days old or younger to a hospital, police station, fire station, or emergency medical facility and leave the infant with personnel of the facility without fear of legal repercussions.
New moms need to know there are alternatives if they find themselves in a tough situation; they do not have to put their babies in danger.
Thank goodness someone found this baby boy in time. I wish him a healthy and happy life with a loving family.
Please share.