What a rescue!
A man named Prentiss Weatherford from Louisville, Kentucky, was a witness to a child kidnapping while he was staying outside his home in early July.
There is nothing scarier and more terrifying for a parent than when a child is abducted. They are left fearing for their little one's life and feel powerless, so most times, in situations like that, what they can do is wait, pray, and put their faith in the authorities to get their precious jewel home safe and sound.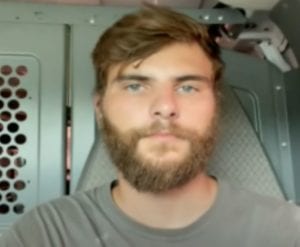 When he saw his six-year-old neighbor being grabbed by the collar out of her bike and tossed inside a car, Weatherford rushed into his vehicle and started chasing the kidnapper. Unfortunately, he didn't manage to catch him but was able to identify the type of car he was driving, a red Dodge Challenger, and memorize he last three digits of his license plate.
As it turned out, it was enough information for the police to act and track down the suspect. Weatherford alerted the police of the kidnapping and also told them that the suspect was a white man with dark hair.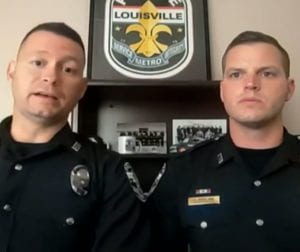 An entire division of the Lousiville police department got involved into the search of the little girl. Shortly after, two police officers, Sergeant Joe Keeling and Officer Jason Burba, spotted the suspect and asked him to get down on his knees. When they opened the car's door, they could see the girl inside, crying and looking for her daddy.
Thanks to the brave neighbor who ran into action and the officers who joined in the search, the girl was taken back to her family.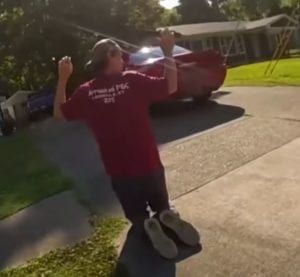 Weatherford's action was praised by the entire community. Speaking to Inside Edition, he said: "Thank you for the kind words. I really appreciate it and just hope you guys would do the same in that situation."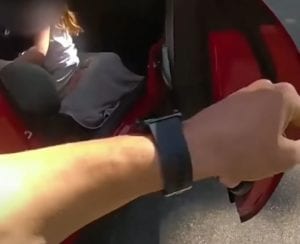 In case we find ourselves in a similar situation where we witness someone is kidnapped or abused in any way, it is our responsibility to step in, or at least alert the authorities.
If you want to learn more of this incredible rescue make sure you check out the video below.