When electrician John Kinney came to repair a light socket for 72-year-old Gloria Scott in Woburn, Massachusetts, his heart told him that he needed to do more to help this sweet old woman.
"Last week, I met a nice old woman that lives all alone in Woburn," John shared in a post online. "She has no internet or cell phone. When sparks started shooting out of her light fixture, she went to a neighbor, and they gave her my number."
John learned that the elderly woman had no family, and no one to help her. The lights were out in her home, the ceilings were falling apart, her kitchen sink was broken, the steps leading into her house were very shaky, and raccoons were often entering via various holes in the walls.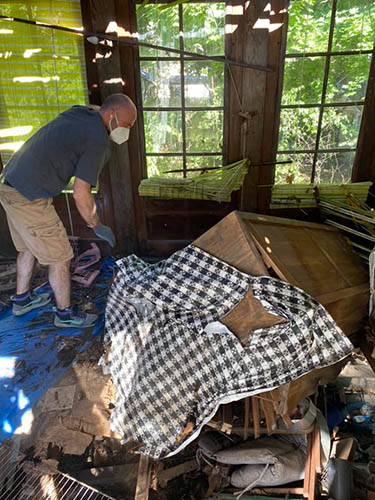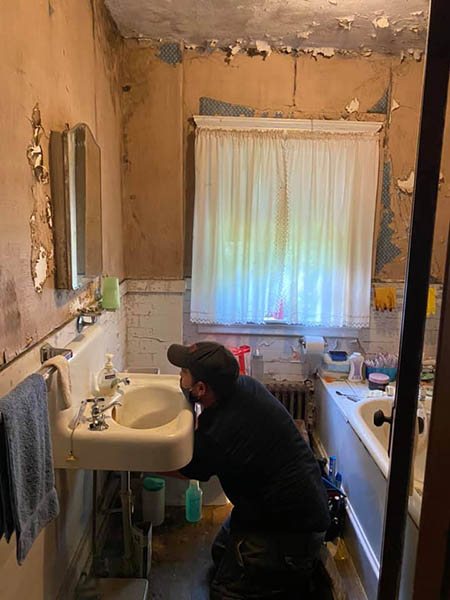 "When I arrived at her house I discovered that the electrical was in very bad shape. Half her lights were out, she had no stove, and her refrigerator was plugged into an extension cord. I fixed her immediate electrical hazards and got her lights and air conditioning on. When all the lights came on, I saw that her ceilings were falling apart, her kitchen sink was broken, and that the place was filthy. She told me that critters often got in the house. The outside was no better. Gutters were falling down and it was surrounded by a jungle. She has no family, and money is tight."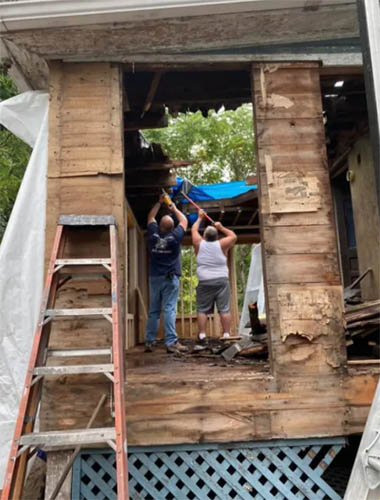 After John left Gloria's home, he couldn't stop thinking about her. The next day he drove back to her house, and began working to fix everything he could; free of charge.
"I knew she needed help and I knew she wasn't going to ask for it," John said.
John called on his neighbors and they came together to volunteer. They did as much as they could, but realized that the sweet 72-year-old's home needed much more, so John setup a fundraiser and asked for donations to help make sure that Gloria's home could be repaired to be both safe and livable.
"I got some volunteers together and we went in there and did a ton of yard work and cleanup. Everyone did an amazing job, and this nice old woman was very grateful. It's simply just not enough though. She has some serious plumbing issues that need to be corrected. There is extensive drywall repair to be done. A massive amount of painting. Her front porch brick steps are an accident waiting to happen. I'm not looking to rebuild her whole house. I just want to make it safe and livable for her. I have a network of skilled professionals that will donate their time to this cause. I'm looking to raise money for materials. Thank you very much."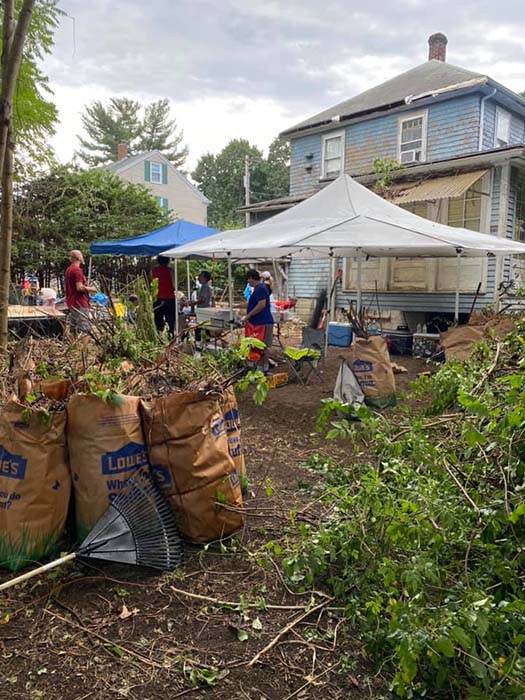 Within weeks, kind neighbors as well as various people online donated $111,331 for "Gloria's Gladiators" to fix everything needed in her home.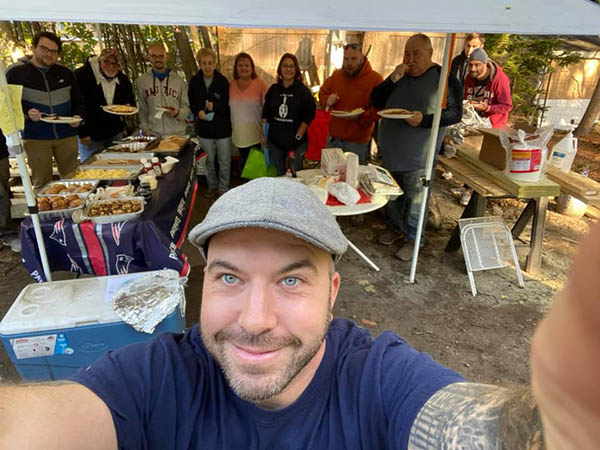 "The project kept growing and support kept pouring in," John said. "She's been here by herself for over 10 years, so I'm sure it's a big change for her, but she's warmed up to everybody. She's so happy, she's got all types of new friends. She's out here making lunch for us, laughing, joking. It's just a miracle to witness."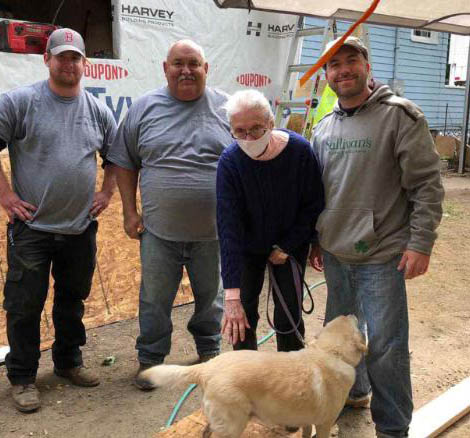 What began as fixing a sparking light turned into a full home renovation. They were able to fix her entire plumbing system, electrical system, installed a new roof, new windows, new insulation, a new back porch, a fresh paint job and even new grass in her backyard. Gloria, who has spent these past 10 years alone, is so deeply grateful.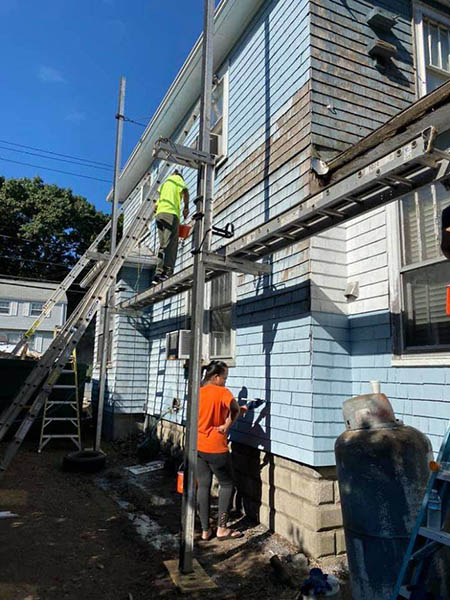 "She reminds me of my grandmother. My daughter has bonded with her, my wife has bonded with her. It doesn't stop here. Gloria is a part of my life," John said.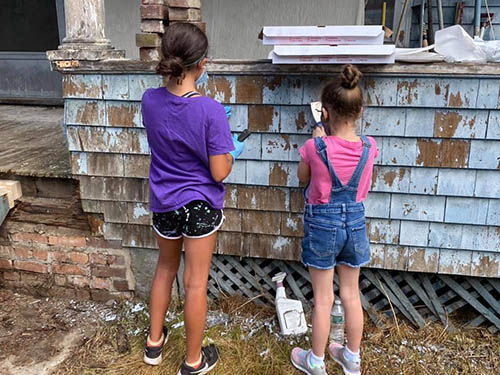 John has created a Facebook group named Gloria's Gladiators where he hopes to inspire others in different communities to take up projects to help their elderly neighbors in need.
"It's about getting the whole community to be gladiators and fighting for people who can't fight for themselves," he said.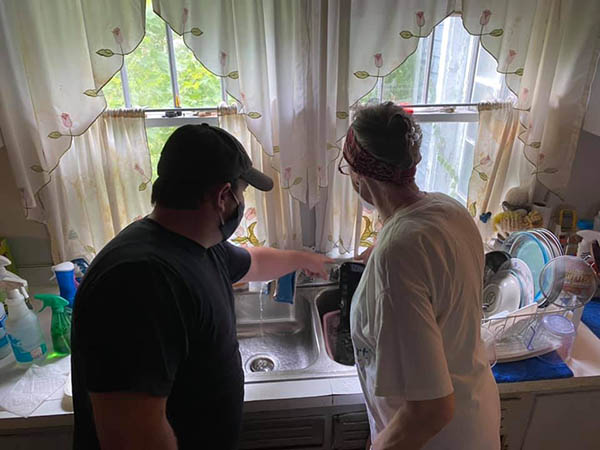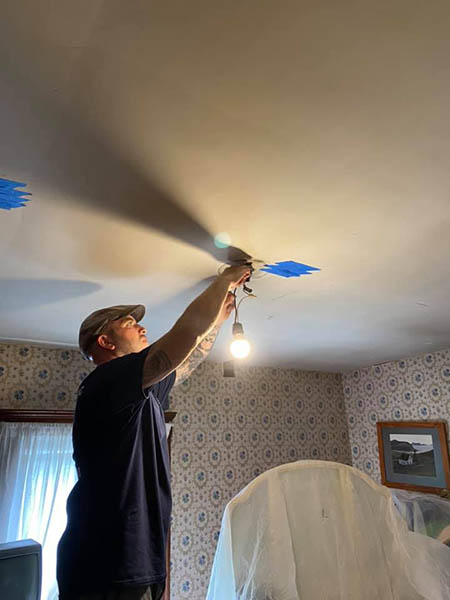 Thanks to a single electrician who took the time to care, the life of a lonely 72-year-old woman has been forever changed.
Let's each be there for our neighbors and help take care of them.
You are Loved.