When a kind couple learned how ignored and lonely a homeless man in their community was, they decided to help him and ended up reuniting him with his family who he hadn't seen for more than 20 years.
For the homeless, life is not easy. They sleep on the hard concrete in both hot and cold weather, they constantly feel both hungry and thirsty, and the brief bit of interaction they have with others is a mix of passers-by trying to ignore and avoid them. Yet when Randi Emmans-Bailyn walked by a homeless man one night, her heart had a different response; it was tenderly broken.
As she was walking she heard a man saying, "Why do people just stand and look at me or laugh at me? I'm an extremely educated man. Say hello to me. Do not ignore me and give me these looks."
Randi started a charity in 2014 called Project Backpacks which delivers backpacks filled with essential items to the homeless. She and her boyfriend, John Suazo, fill and distribute these backpacks during the holidays to help the people living on the streets of Los Angeles.
"I was so touched by what he was saying and it absolutely broke my heart," Randi said. "I run a program for those experiencing homelessness during the holidays and knew I wanted to help Pedro in some way. I came upstairs to my boyfriend, John, and told him how touched I was by what [he] was saying."
Randi and John prepared a backpack for the homeless man, and as they were giving it to him, they started a conversation and learned that his name is Pedro, and that he hadn't seen his family for more than 20 years.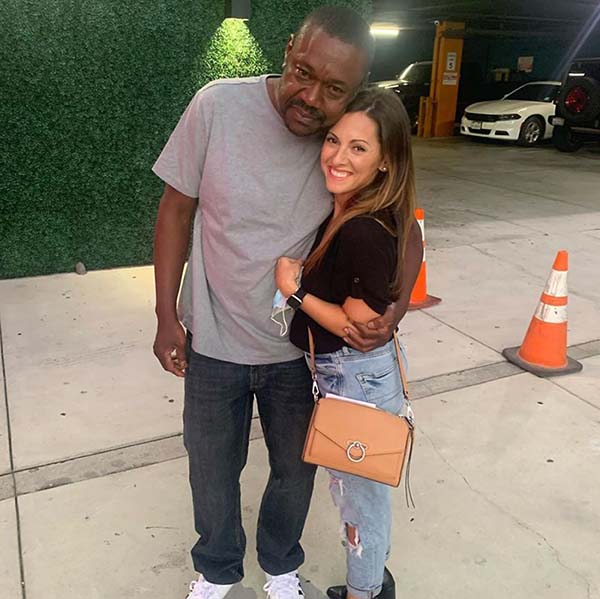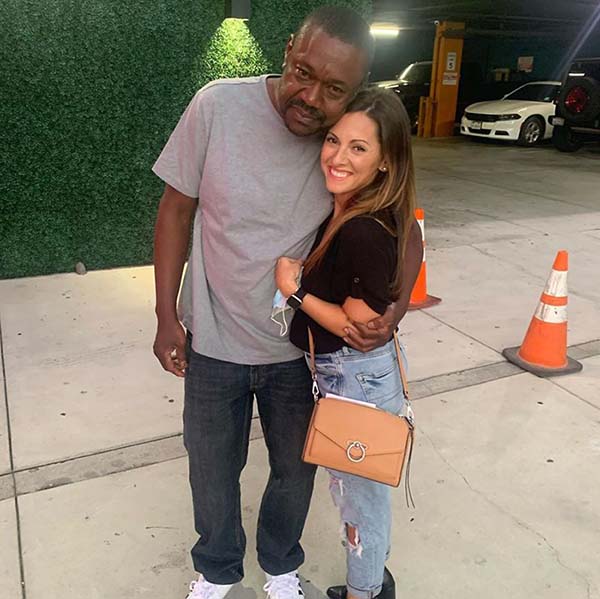 "[John] came downstairs with me and we were giving [Pedro] one of the backpacks from my charity, Project Backpacks. The backpacks are full of food, water, socks, etc. and while giving this to him we really got to talking. He told us his story and how tired he was. How he hadn't actually slept in 8 years because the ground was so hard and how he never felt comfortable sleeping in case someone took his only belongings. We asked him in that moment what he really wanted and he said he just wanted to be reconnected with his family. We asked him for any details he could remember (he hadn't seen or spoken to his family in 20 years) and the piece that helped the most was him remembering his Grandmother's address."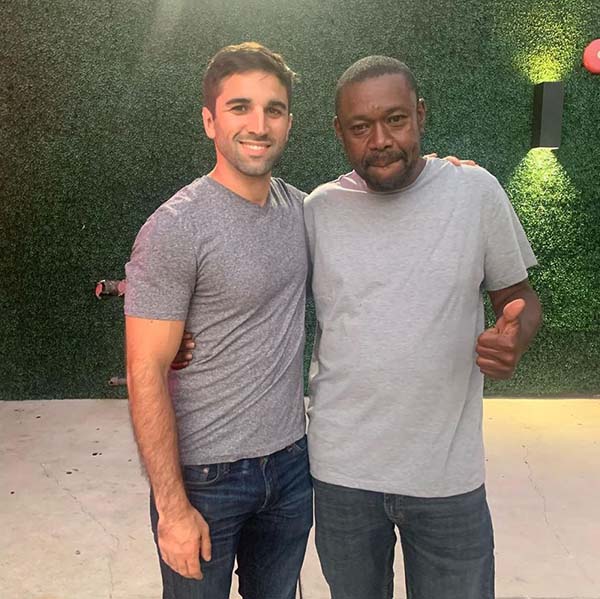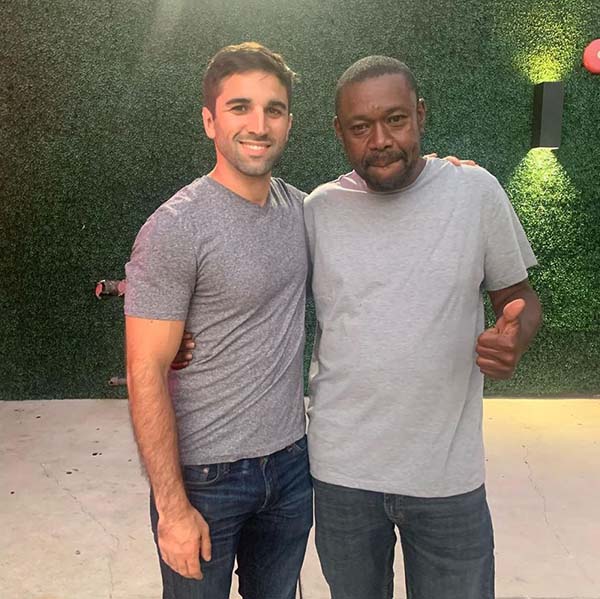 The kind couple decided to see if they could help this lonely man by finding any possible relatives he might still have. Incredibly, one of their calls ended up connecting with Pedro's uncle, Pierre.
"John and I got to searching the internet and John was able to find numbers linked to the address. After calling many wrong numbers he received a call back from his Uncle Pierre. He immediately knew it was his nephew after saying how intelligent this man was. His uncle broke down crying and was ecstatic to be reconnected with Pedro. Pierre said he would fly out immediately to come and see his nephew and take him home with him. We got to connect with his Uncle, Cousin, his mother and multiple aunts."
Pierre said that they had been trying to find his nephew for more than 20 years.
"For over 20 years, we had been praying and believing that one day we would find him, and the day finally came. This is a miracle," he said.
Pedro's cousin said that she too was also definitely going to fly out to meet him.
"When I heard the news, I decided I was definitely going," she said. "Randi and John are godsent people. I don't even have words for the heart they have to stop and speak to him and then find us."
Randi and John setup a fundraiser for Pedro to try and house him in a hotel until his family's flight could arrive. They not only were able to get him a hotel, but they provided food, new clothes, a phone and they paid for his family's airline tickets.
"I ended up posting about it on social media and began raising money to at least get Pedro a couple of nights in a hotel to get some good rest," Randi shared. "Within 72 hours we had raised about $6500. We got Pedro in the hotel for the week, provided food, new clothes, a phone and essentials. We were able to pay for his Uncle and Cousin's trips to LA, their rental car home, and their hotel. We also gave the family the remaining money to help get Pedro back on his feet."
Once Pedro's family arrived, they had an emotional meeting and everyone went out to dinner together.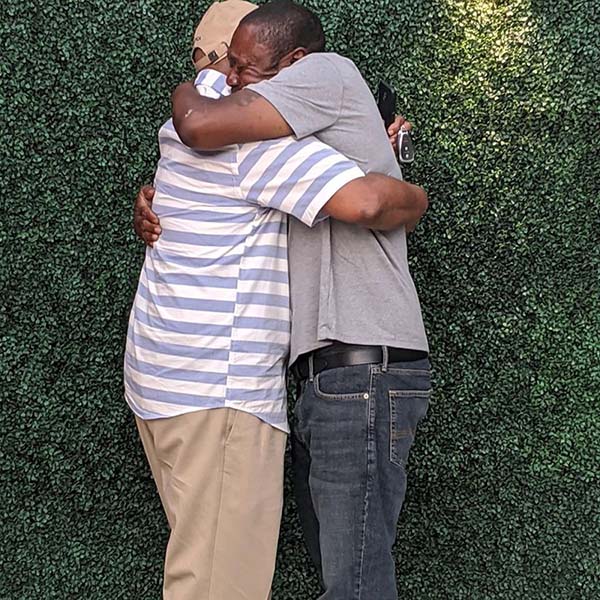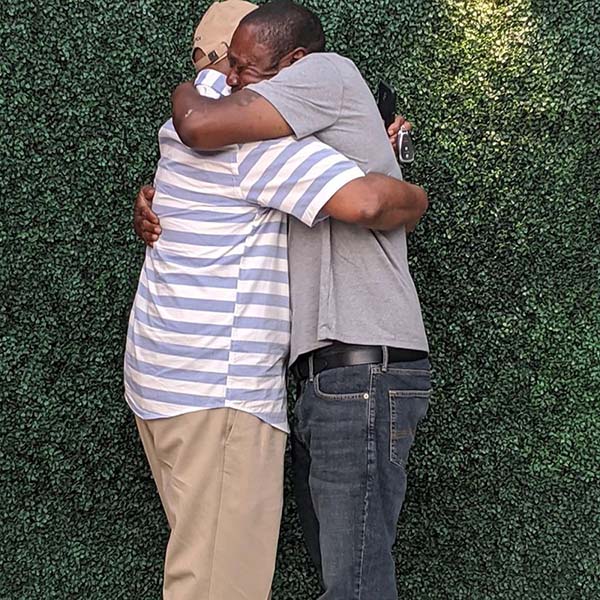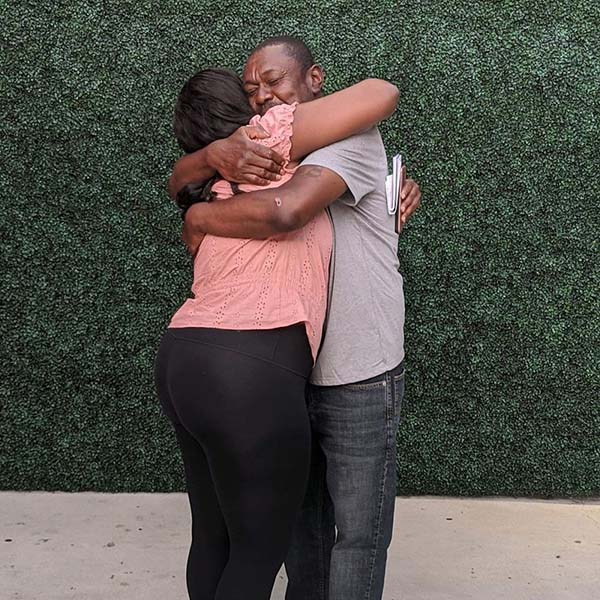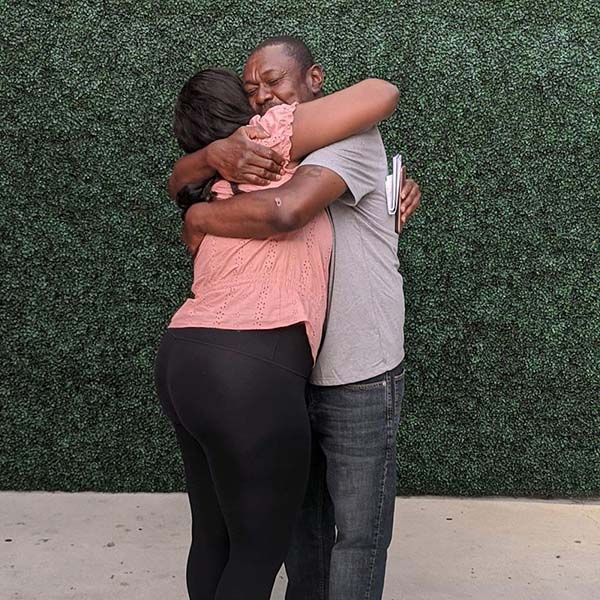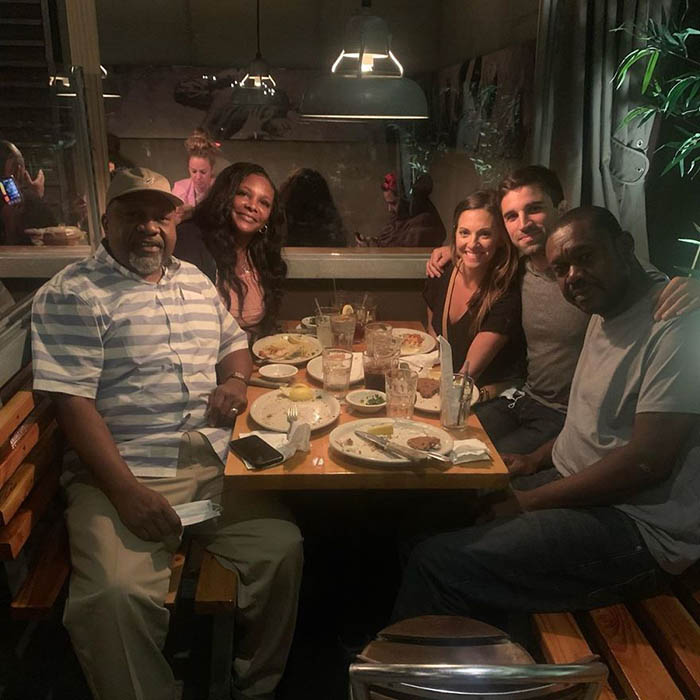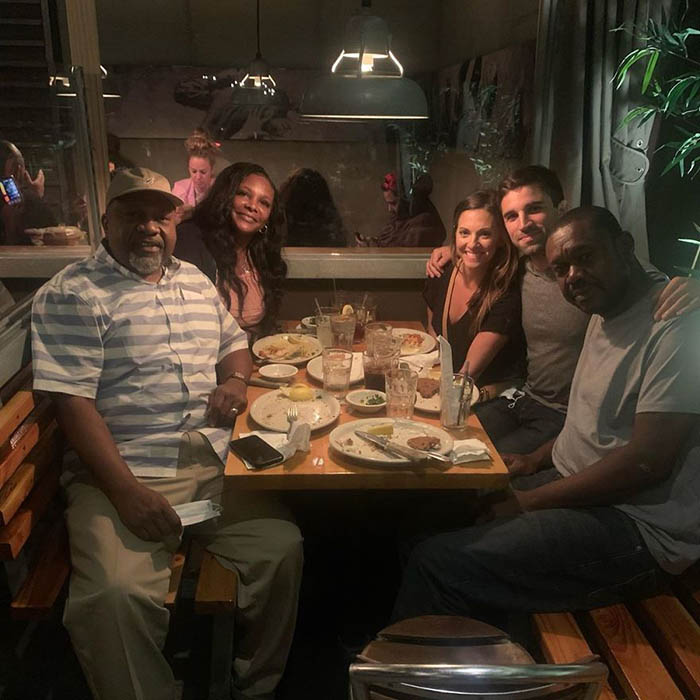 "I believe I can help a lot of people that are still in the position that I was in," he said.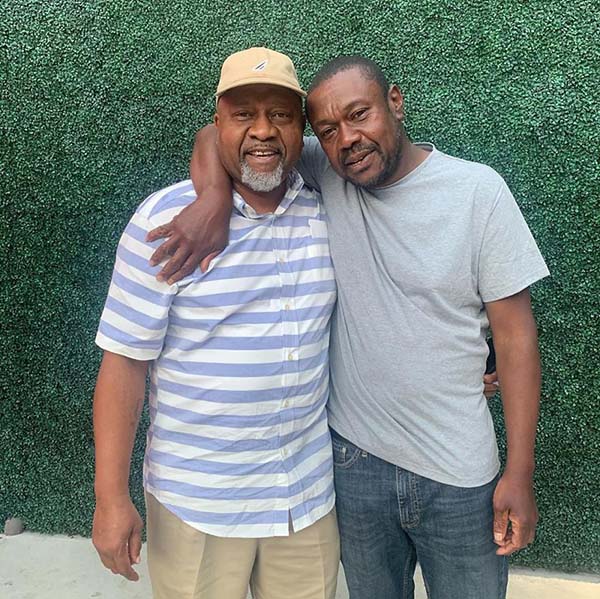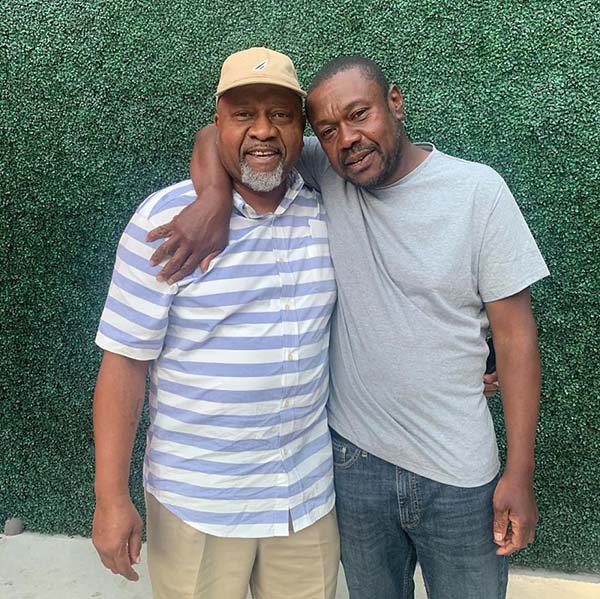 Pedro is also so very thankful for the kindness he received from Randi and John.
"Their names will forever be etched on my heart," Pedro said. "I'm indescribably thankful that they cared enough to get me home."
Randi hopes that others will also be inspired to acknowledge the homeless in their communities.
"Please, when you see someone on the street, don't look away if they say hello," she said. "It's what he said made the difference to him every day: the people that acknowledged him kept him going and made him feel like someday, he wouldn't be so lonely."
All of our homeless deserve a second chance at life. Thanks to the kindness of Randi and John, Pedro has his.
You are Loved.