In an online post that went viral, Jenny Lamey shared the story of an inspiring college student who walked 20 miles for his first day of work after his car had broken down.
Jenny and her husband had hired a moving company, Bellhops, to help them with their move, and for college student Walter Carr, this would be his first day of training. Unfortunately the night before his first day of work, his car broke down.
Walter reached out to his friends to try and schedule a ride, but because of the short notice nothing worked out. While many in this same situation could have given up, for Walter this was not an option and he really needed the job. He decided to walk the 20 mile distance to get to his first day of work in Pelham, Alabama.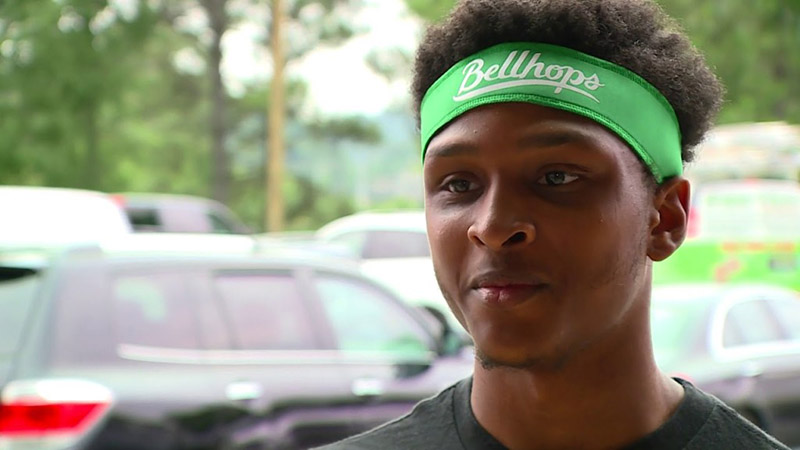 He checked a map and found that it would take him around seven hours to walk to Pelham, some of it on the side of the road and some of it through fields with tall grass. He figured that if he left at midnight, he would be able to arrive at the house on time. Walter took a four hour nap, then woke up at 12:00am and began his journey.
"I wanted to be there before 8," he said. "I wanted to beat the crew members there to let the company know how dedicated I am."
At 4:00am, Walter was 14 miles into his journey and he needed to rest, so he sat down on the side of the road to rest his tired body and to catch his breath.
"My body was like, 'What was you thinking?'" Walter told USA Today. "I had to get the job done."
Pelham police officers were making rounds and spotted him on the side of the road, and they stopped and asked him if everything was alright. They asked him where he was headed, and Walter told them.
"It's going to sound real crazy, but I'm actually headed to work!"
After hearing Walter's story, the officers were amazed at his work ethic and dedication and decided to treat him to breakfast. After eating and with several hours to go before he started work, they dropped him off at a church to get some rest.
Walter rested for a bit before beginning the remaining 4 miles of his journey, and while on the road another police officer came and drove him the rest of the way to the home.
"He said, 'Are you Walter Carr?' and he was like, 'Get in the car, I got you,'" Walter said.
Walter arrived at the home of Jenny Lamey early, around 6:30am, as Jenny explained in her post:
"Around 6:30 a.m. the doorbell rang. It was a police officer. He proceeded to tell us that he had picked up 'this nice kid' in Pelham early this morning. 'The nice kid,' Walter, said he was supposed to help us with our move today," Jenny wrote.
After hearing he had walked all morning to get there, Jenny offered to let Walter rest upstairs before the rest of the moving company arrived, but Walter declined her offer and said he could go ahead and get started getting things packed. Jenny and her husband Chris worked together with Walter and had a bit of the job completed when the other eight employees of Bellhops showed up.
Jenny was touched by Walter's journey and commitment after having a stressful experience with his car breaking down, not being able to find a ride, and having walked more than 14 miles through the night. After sharing a bit more of his story, Jenny learned that Walter was a Marine who was now attending college, and that him and his mother had lost their home during Hurricane Katrina, and had since relocated to Alabama.
"I just can't tell you how touched I was by Walter and his journey. He is humble and kind and cheerful and he had big dreams! He is hardworking and tough," Jenny shared.
Jenny wanted to do something to help Walter, she she setup a GoFundMe to help him raise money to repair his car. Yet to everyone's surprise, they wouldn't need to repair it after all.
Bellhops CEO Luke Marklin read Jenny's story online after it had gone viral and was proud that one of his team members had done such a great job. He decided to personally drive from Tennessee to Alabama to show Walter his appreciation. The two of them had coffee, and when they walked outside, Luke had some kindness to share with him. CEO Luke Marklin decided to give his own personal 2014 Ford Escape to Walter to help him with his carless situation.
"I couldn't think of a better way to part ways with this and put it to better use," Luke said. "Decisions in your life that are sometimes big and that you make pretty quickly because they're the right thing to do — and this was one of them."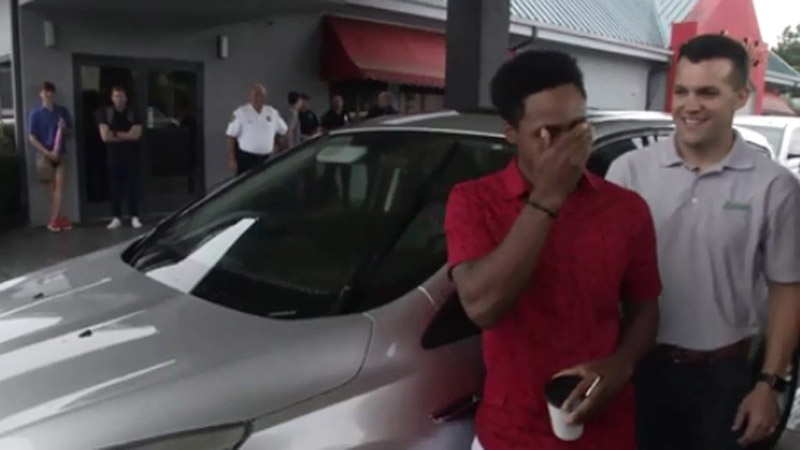 Walter stood in disbelief at first after Luke told him that he was giving him his own car. When it occurred to him that he really was being given a car, he got visibly emotional and thanked Luke for his kind gift. He also shared a hug with Jenny, who showed up to see Walter receive the vehicle.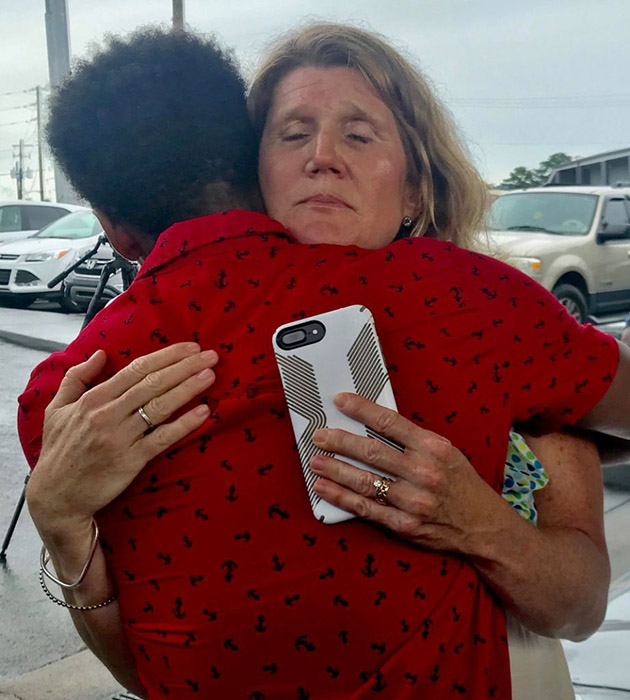 "You've changed all of our lives, Walter," she said. "You have no idea how many lives you've changed and inspired. You're a very special young man and you're going to do great things. You already have."
Walter was overwhelmed and deeply grateful at everything that had happened.
"I couldn't believe it. I didn't think that 20-mile walk would mean anything to anybody." Walter said. "I'm really thankful for it, the car, for everything."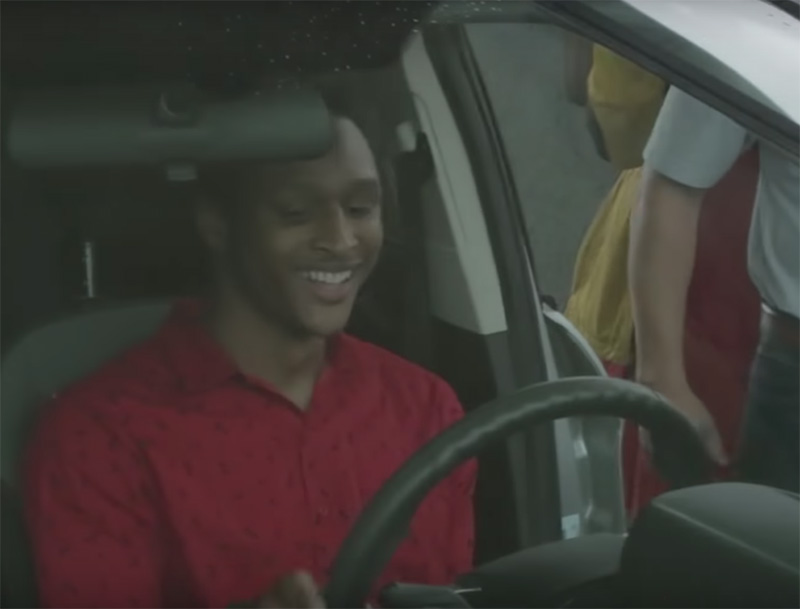 Watch the following video of when Walter is presented with the car:
You are Loved.