As people get older, the circle of their friends is getting smaller and smaller, and sadly, many of them don't have any kind of social interaction but spend their days in solitude.
An elderly lady from England named Dorothy 'Mercy' Ballard is looking forward to any chance of being around people. That is why she enjoys the company of the garbage collector Ben who picks her trash once a week.
Although they chat for like 10 minutes only, the two became very close friends over the years. In one occasion, Ben told Mercy how he would bring her a cake on her 100th birthday. And a great man he is, Ben kept the promise.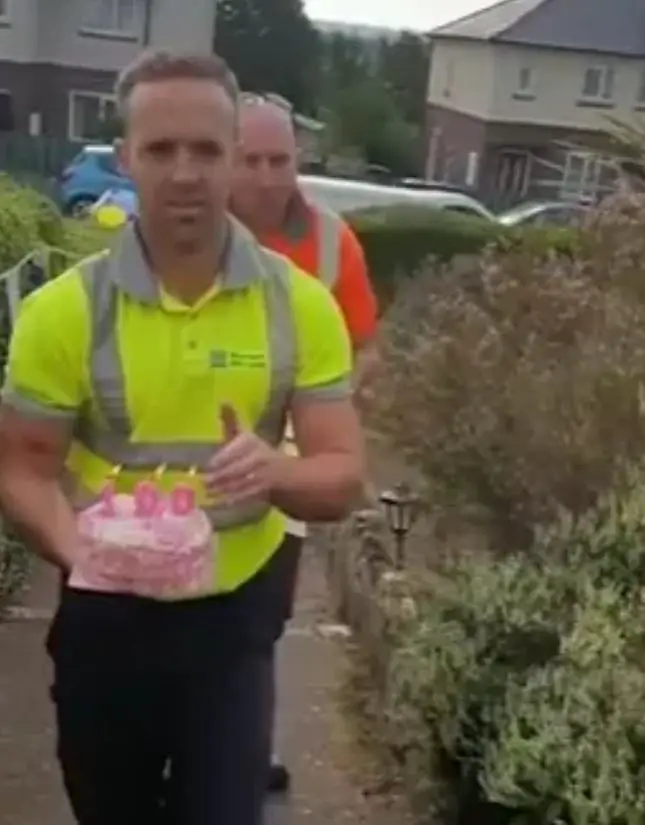 The video of the amazing act vent viral in a matter of days and people are left speechless. They all agree that what Ben did is truly special.
He can be seen walking towards Mercy's home caring a birthday cake. But he's not alone. His colleagues are there to wish Mercy a happy birthday too.
Once she opens the door and sees the cake, Mercy is overjoyed. She just got the best surprise ever and she even got to blow candles.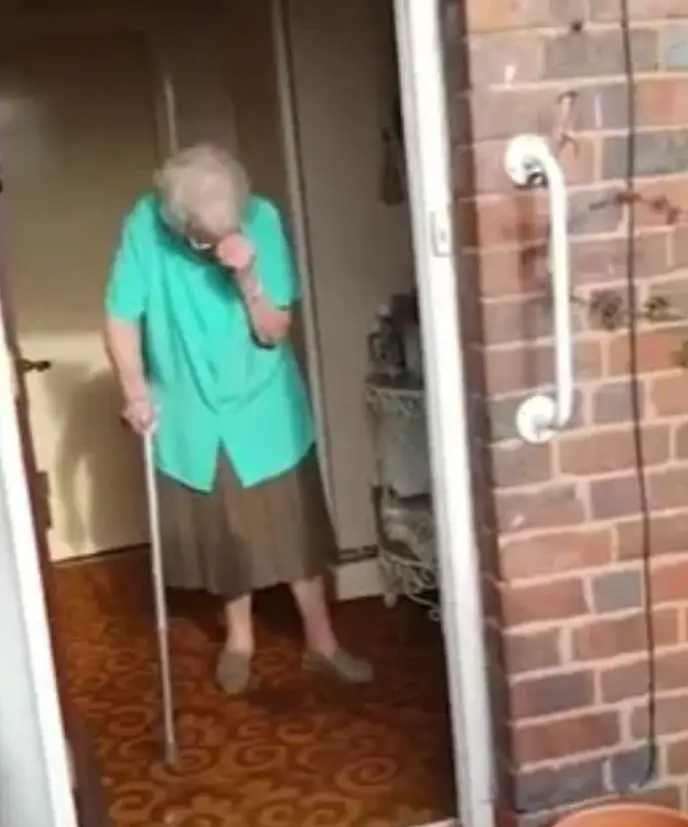 Ben is happy to have someone like Mercy in his life. He says how he has picked her trash in years and she always waits for him at the door with a huge smile on her face. Mercy loves sharing stories about her life with Ben, and he's more than happy to tell her about the new technologies and gadgets that didn't exist back then.
I've been a binman for about 11 years and love listening to her stories about her life – having been born in 1919 she can hardly believe what technology can do now and she can't get her head round my phone.

When I was taking the selfie of us with my two colleagues she was saying 'Where do I look?
These two are an example that when it comes to true friendship, years are just a number.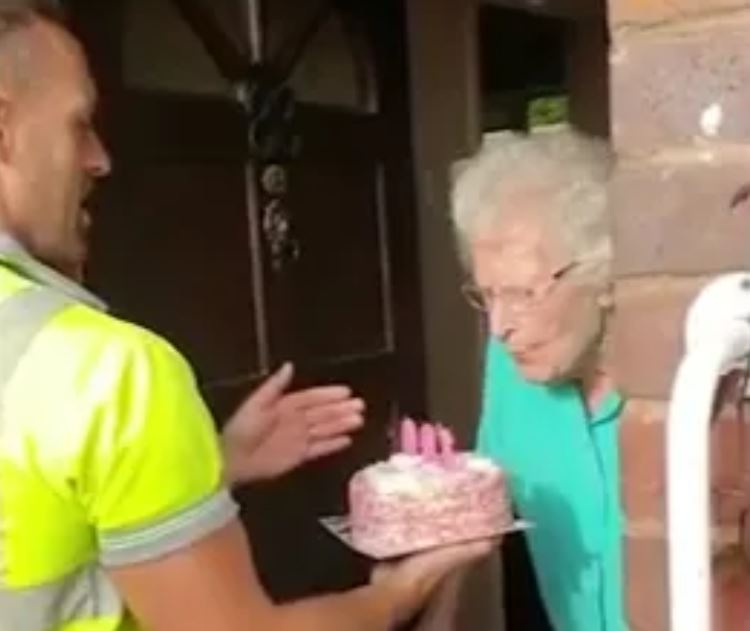 People loved the story of Mercy and Ben so much that the two became sort of celebrities in the area. Some TV news and outlets even asked them for an interview.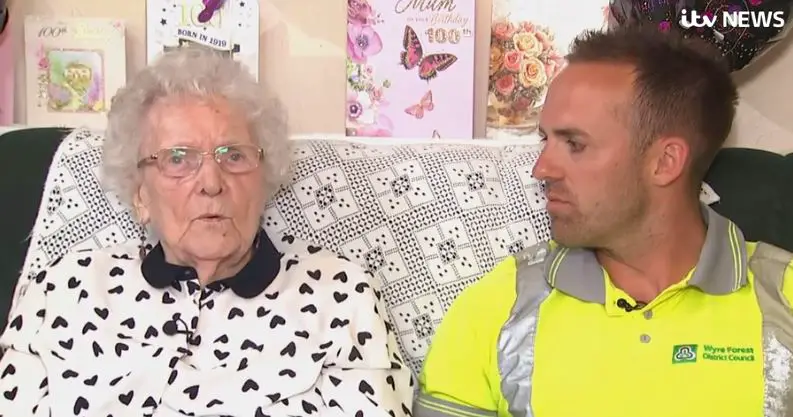 Mercy says she's very happy that there are still people like Ben out there who respect elderly people that much. As for him, he says he's happy to be her best friend and wishes for her to reach her 105th birthday so that he can surprise her again.
Lovely Mercy, however, believes that living for a century is more than enough. She has seen so much during her lifetime and we can learn a lot from this charming and wise elderly lady.
Take a look at their interview in the video below and make sure you share it with your friends.