A kind 7-year-old boy, Cavanaugh Bell, is doing everything he can to help deliver supplies and daily essentials for seniors to help them stay in their homes and away from the coronavirus.
After Cavanaugh learned that his 74-year-old grandmother is in a high-risk age group for the coronavirus, he was deeply concerned and wanted to make sure that she was staying safe.
"One day I was thinking about my grandma and I was like 'Oh, mommy she shouldn't be going out to the grocery store because it's coronavirus season. She's my best friend.' " Cavanaugh said.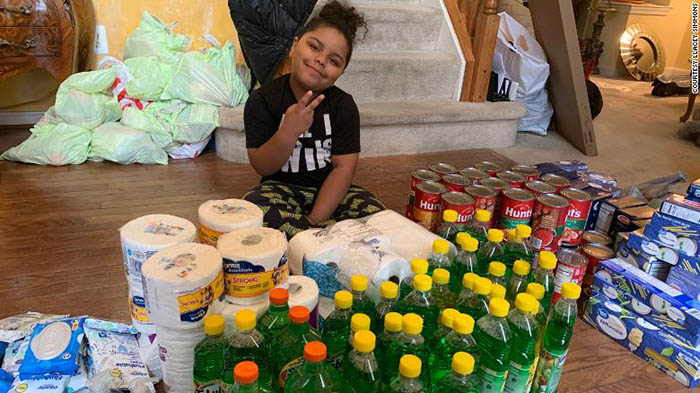 He went to the grocery store with his mother and together they picked up everything they could for his grandmother, and then delivered it to her at her assisted living home. Yet when the kind 7-year-old saw that there were many other seniors at risk and without supplies in her home, his heart went out to them.
"He was so heartbroken that he didn't have enough to give to everyone," his mom, Llacey Simmons told CNN.
Cavanaugh had been saving his money for a while, and his kind heart decided that he wanted to buy and prepare some care packages to deliver to his grandmother's neighbors as well.
"I asked him how much money he wanted to use from his savings– $50 or $100?" his mother said. "He's like 'let's use all of it.' "
How truly kind a child's heart is…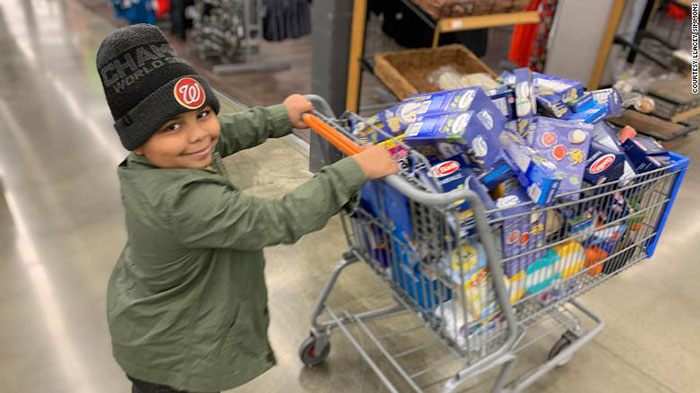 He went back to the store and was able to put together more than 100 care packages and warm meals to deliver to the elderly.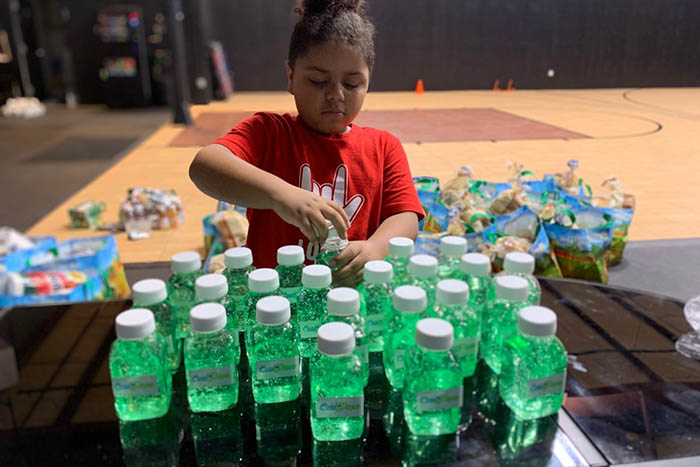 News of the first-grader's good deeds began to spread, and many voiced that they too wanted to help him in his mission. As everyone needs to be practicing social-distancing, the community agreed to help donate for the groceries and supplies while Cavanaugh and his mother did the preparation and deliveries.
"We aren't allowed to gather in large groups," Llacey shared. "Hopefully we can help a thousand people. We plan to do this until we run out of donations or until the pandemic is over."
Cavanaugh shared that he enjoys how helping others makes him feel inside.
"It makes me feel beautiful inside because I like giving back," he said.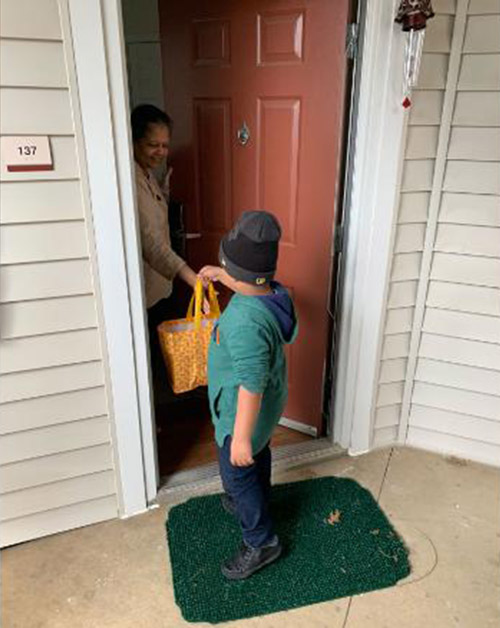 The kind 7-year-old explained that part of what inspires him to be compassionate and care for others is how he was hurt when being bullied at school.
"After I was bullied and I felt a darkness inside of me, I knew I didn't want other kids to feel the same way I felt. So, I asked my mom if she could help me spread love and positivity. And, the more I gave back to my community, the more I wanted to keep doing it."
"That's why I started Cool & Dope which is a nonprofit that is all about raising awareness and showing the world that kids can have an impact – no matter their age! Being positive and giving good vibes is what Cool & Dope does."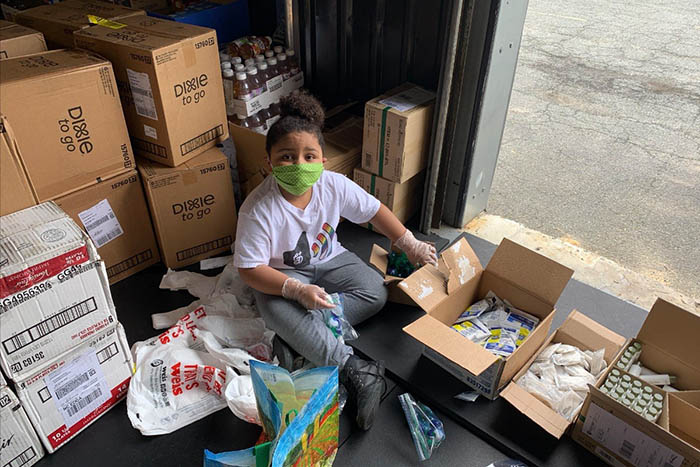 "During this coronavirus pandemic, it is scary and it feels like the world is coming to an end, but I know with love we can get through this together. So, with all of my savings from three birthdays and two Christmases, I made 68 care packs for senior citizens so they could have what they needed to feel safe. And, then I used some money that was left to buy 31 hot meals for the elderly. And, then I wanted to give back even more, so I went to social media and asked for donations. And, I got enough money to buy food for 90 students!!!"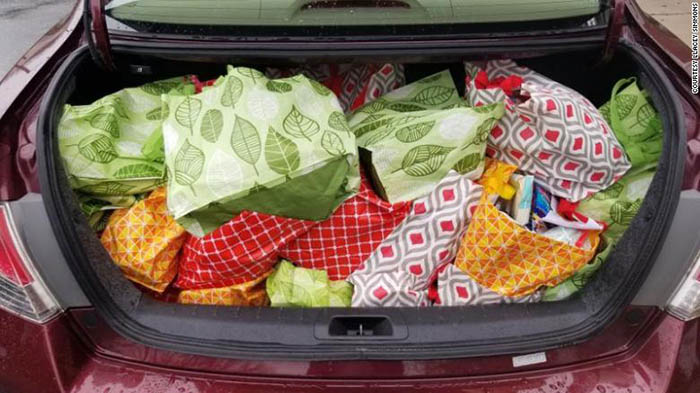 Cavanaugh's goal is to raise enough money for a community food pantry so that he can prepare and deliver supplies to the elderly until the pandemic is over.
"I want to help as many people in my community get through this scary time," he wrote on his GoFundMe Page. "That's why I'm launching the "LOVE is greater than COVID-19" Community Pantry. If you are in need or if you know someone in need, REQUEST A CARE PACK: bit.ly/pantryrequest ."
It's beautiful to see the hearts of children leading the way back towards the light for us all.
If inspired, you can donate to Cavanaugh's food pantry here.
You are Loved.